Dear Friends of Jesus Celebration 2033, Welcome to our Facebook Live Event resource page, what an evening! we encourage you to enjoy the resources and fully participate in the event. You can still message us in the comments to have your name written on a stone to show your support for the future of JC2033.

Stay connected as we push on together for the next 13yrs, in our quest to ensure everyone on the planet hears the good news that Jesus is Risen.
Event Resources: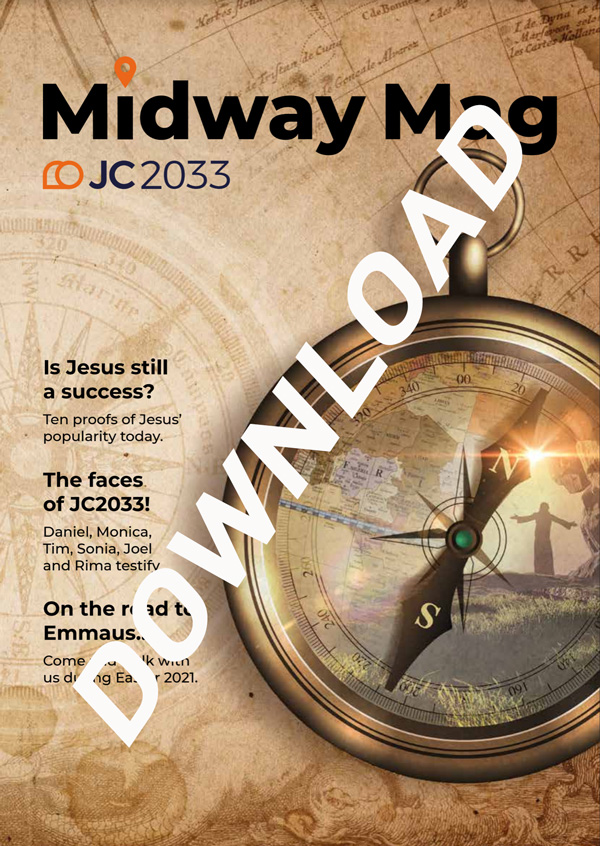 The

Midway Mag

- a 28 page magazine which chronicles the history and scope of the project JC2033. This is an awesome tool to give to your guests before the broadcast so they can find out more. I hope you like it!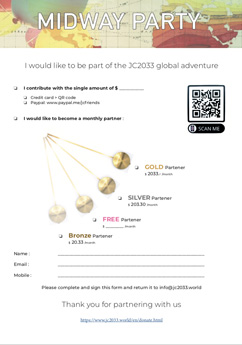 Going Further With JC2033 - We have created a

response form

for the evening for those who want to partner with JC2033 for the future. You can print this out and have it available if that is appropriate.
Donation Platform: