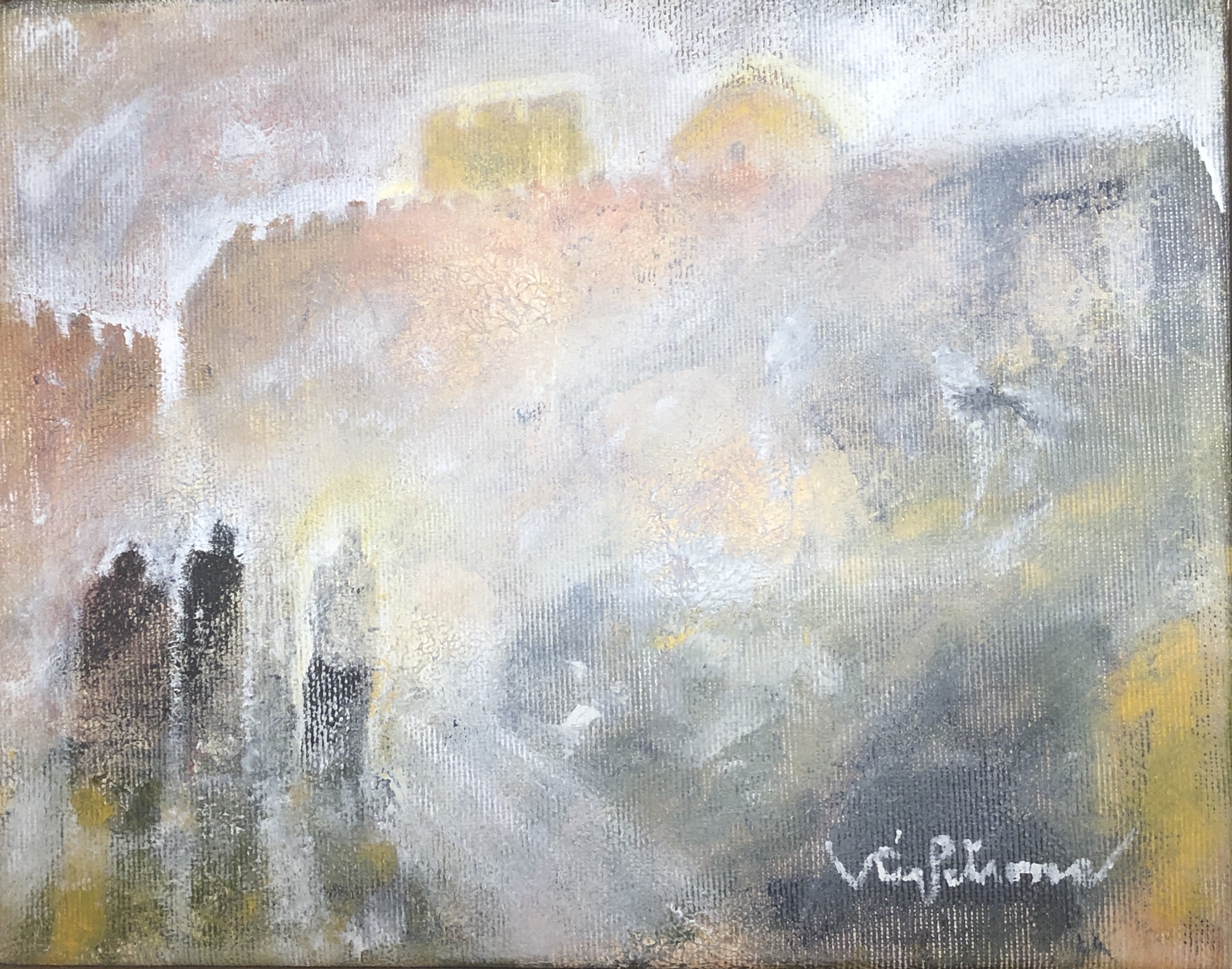 In January, I walked with some friends on the road to Emmaus, between Jerusalem and Emmaus-Nicopolis. (Read my chronicle here)
From the text of chapter 24 of the Gospel of Luke, I propose to walk in twelve steps.
A Path of Hope
"And we had hoped that he would be the one who was going to set Israel free!" (v. 21)
On this path, two men who lost hope, wounded, bruised, filled with questions.
We see in them, a wounded humanity that God wants to join in his love.
So many wounds are going through our societies and our churches today.
What is our hope?
Emmaus, a path where everyone can regain confidence and hope.
A path of Encounter
" Jesus himself drew near " (v. 15)
Walking together we make ourselves close to each other.
We learn to know each other better.
How can we listen better to his joys as his wounds?
Jesus continues to approach us because he is interested in us.
Emmaus, a path of encounter, where we can open our hearts to each other.
A Path of Welcome
"Jesus walked along with them " (v. 15)
Jesus makes the first step, he welcomes and is interested in the two disciples.
Everyone is worthy of interest and to be listened to, because we are created in the image of God.
How do we « welcome each other as Christ welcomed us » ? (Romans 15.7)
Emmaus, a path of welcome where we agree to walk with each other.
A Path of the Gospel
" Jesus explained to them what was said in the Scriptures about himself " (v. 27)
Along the way, Jesus answers their questions by opening the Scriptures.
Through dialogue, Jesus built a relationship of friendship with them.
Now he opens to them the Scriptures.
What place has the Word of God in my life?
Emmaus, a path where we read again the Gospel.
A Path of Discovery
"Was it not necessary for the Messiah to suffer these things and then to enter his glory?" (v. 26)
On this path, the disciples discover the meaning of Jesus' trial.
What is the meaning of our trials?
What does God want to tell us through them?
Sometimes we need a lifetime to understand them.
Emmaus, a path of discovery where we listen to our heart and the voice of God.
A Path of Resurrection
"Some of the women of our group surprised us…They came back saying they had seen a vision of angels who told them that he is alive" (v. 22-23)
Is the resurrection a myth, a legend, an invention, an impossibility?
So many people think so today.
But already for these disciples, it was hard to believe.
What is the resurrection for you?
Is it a problematic notion or Jesus, a living person walking among us ?
Emmaus, a path of Resurrection where we expect to meet Him!
A Path of Transformation
" How foolish you are, how slow you are to believe everything the prophets said " (v. 25)
Moving from closure to the intelligence of faith, such is the way of these two disciples.
This passage from doubt to faith is the decisive moment in a person's life.
No one should be excluded.
Who are the people for whom I care to pray?
Emmaus, a transformation path to which all are called.
A Path of Sharing
"He took the bread and said the blessing; then he broke the bread and gave it to them". (v. 30)
Jesus breaks the bread and the eyes of the disciples open.
Walking together implies sharing the bread and the thirst of the road.
What gestures will we be able to give during this pilgrimage?
On this path we also meet old or newer communities.
Maybe a table is waiting for us?
Emmaus, a path of sharing where Jesus gives himself as food.
A Path of Unity
"He went in to stay with them" (v. 29)
In this house, an open fire.
In the risen Jesus the fire of God's love burns permanently.
This fire also burns in the hearts of the two disciples.
If we have this fire in us and recognize it in our brothers and sisters, there is unity of the spirit.
What contributes to the unity of the Church ?
Emmaus, a path of spiritual unity where we consider ourselves as brothers and sisters.
A Path of The Spirit
"Wasn't it like a fire burning in us when he talked to us on the road and explained the Scriptures to us?" (c. 32)
The fire that burns in the heart of Jesus also burns in that of the two disciples.
It is the Holy Spirit that kindles in us the fire of his love.
Life with Jesus is a life of the Spirit to be invoked incessantly.
How do I get into this fire dance?
Emmaus, a path of the Spirit where we pray for each other and the world.
A Path of Communion
"They got up at once and went back to Jerusalem, where they found the eleven disciples gathered together with the others " (c. 33)
These two disciples join the other disciples in Jerusalem, as well as Mary and the women.
Since that day, countless friends of Jesus have walked walk this path.
We do not walk alone, but accompanied by a "Cloud of witnesses". (Heb. 12.1)
They invite us to look to Jesus, the one who gives full meaning to this path.
How do I relate to these witnesses of faith, sometimes so different?
Emmaus, a path of communion where the forms of encounter with Jesus are multiple.
A Path of Testimony
"The two then explained to them what had happened on the road, and how they had recognized the Lord when he broke the bread." (v. 35)
At night, the disciples returned to Jerusalem.
They could not wait to tell others about their encounter with Jesus.
The vocation of Christians and the church is the announcement of this good news: Christ is risen, he is truly risen

After walking this way, how will we share our experience?
Emmaus, a path of testimony where we dare to proclaim the Gospel.
*******
We walked together towards Emmaus
and we believe that you are the invisible pilgrim among us.
You, the Risen One, you open us to one another
and you raise in us a new joy and strength.

From now on in our Emmaus of every day,
we do not want to walk without you,
but in all, follow the path you have trod.
The way of justice and peace, truth and faithfulness,
the way that leads us to the Father
and to the heart of each.
Martin Hoegger - https://martin.hoegger.org (French Blog)
Previous - Chronicles of Emmaus : The Path of Emmaus
Image principale - Road to Emmaus - Stig Petrone