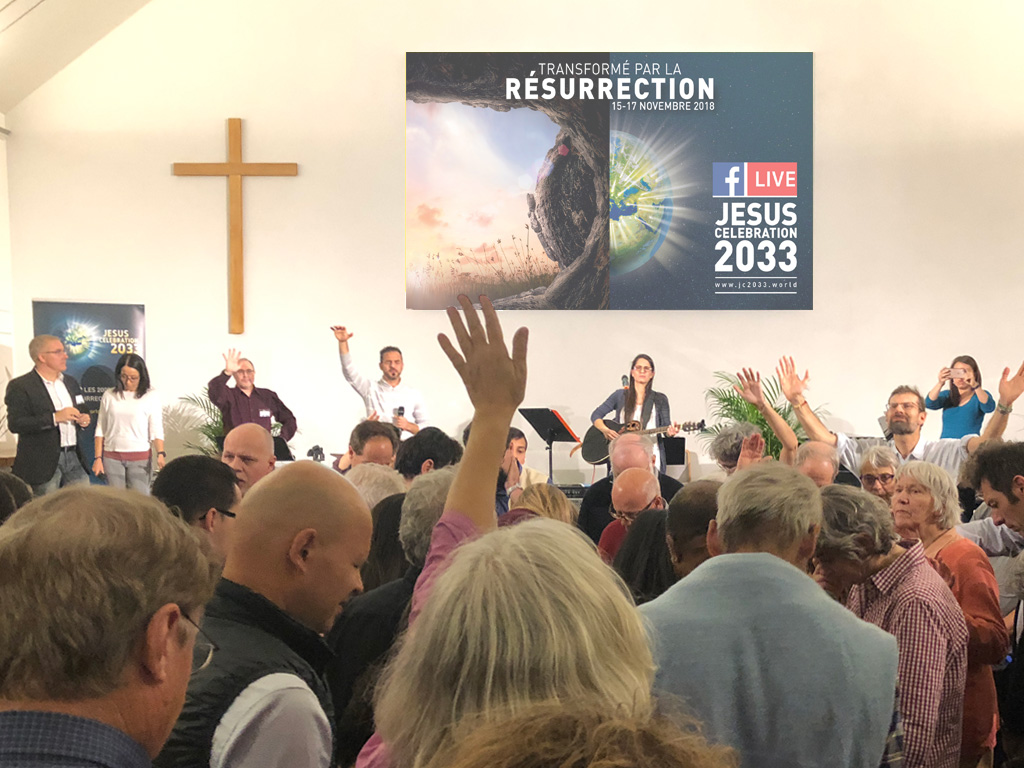 We had an excellent conference "Transformed by the Resurrection" from November 15th to 17th at "La Fraternelle" in Nyon with 118 participants (82 on average per day). Our goal was 80 to 100 participants.
The 5 inspiring speakers shared their theology, their experiences and their hearts on the subject of the resurrection. We also heard many very encouraging testimonials from here and around the world.
Wow, what wealth!
Also, 30 volunteers contributed with their time and gifts in hosting, praise, art, translation, audio-visual, cooking, meal service, coffee shops, book sales, etc.
Following the conference, we spent two days with the 20 "potential ambassadors" representing 11 countries. A highlight of this time was our day spent at the incredible facilities of Bobst in Mex and an inspirational talk given by CEO Jean-Pascal. Everyone enjoyed this "strategic" day. We worked on defining an ambassador, how to develop a HUB and what the Swiss office could provide them. What was significant is undoubtedly the fact of having created a community of friends (20 international and 10 Swiss) with a common cause: to celebrate the 2000 years of the resurrection, everywhere on the planet.
In addition, our friends from India were thrilled to see snow for the first time in their lives.
FIND OUT MORE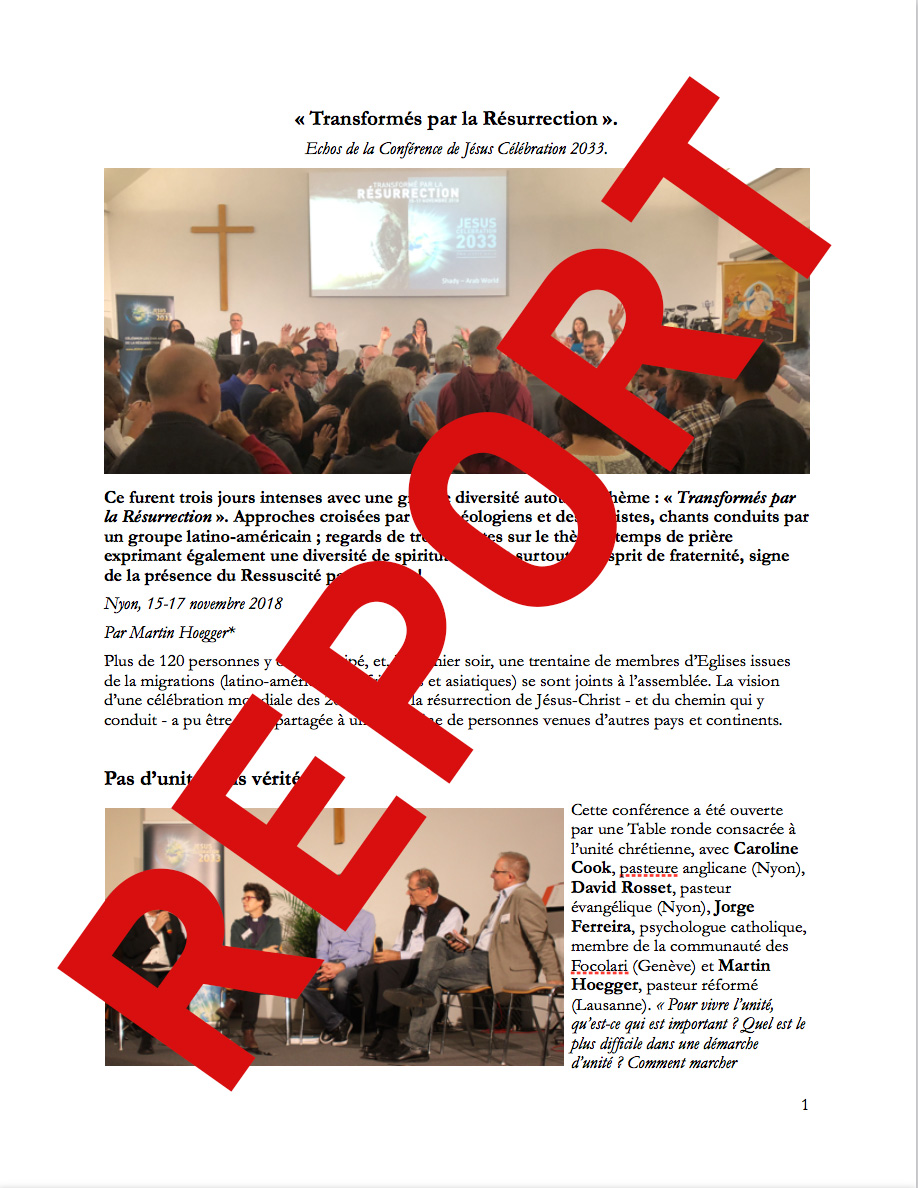 In this conference report find out more about our event speakers, participants and international delegates> Echoes of the Conference Jesus Celebration 2033, by Martin Hoegger.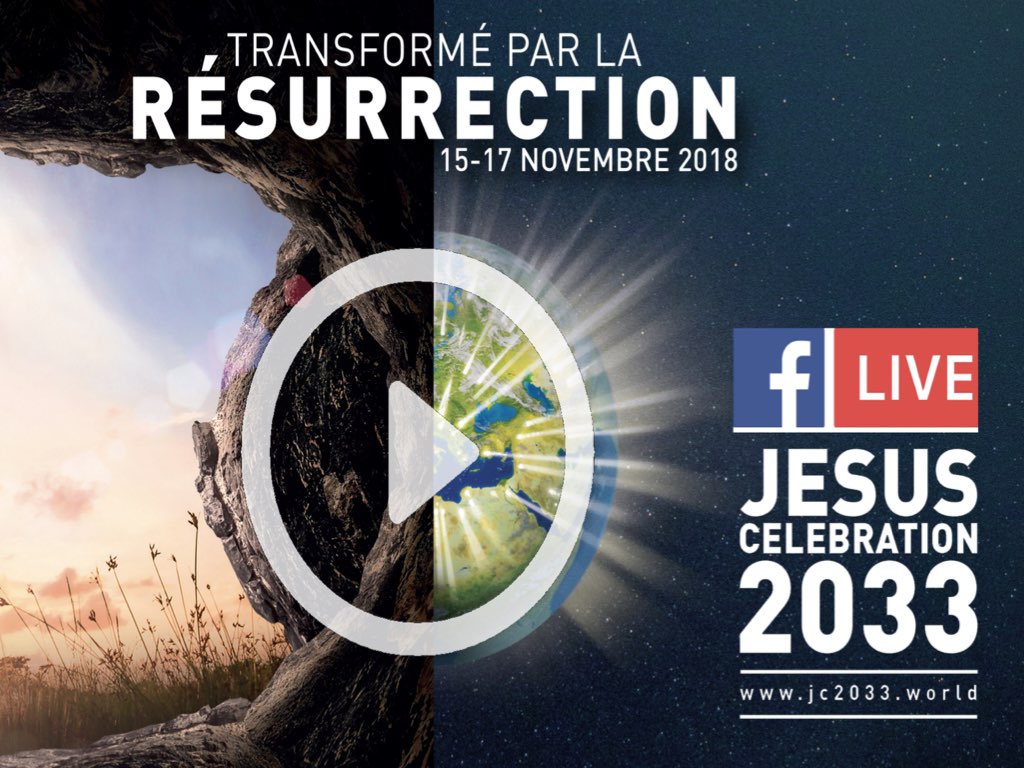 It was a powerful time as Christians of all confessions and traditions joined together on a giant floor map to pray for the world, with the world! View the facebook feed from our final night prayer celebration.

If you enjoyed the ministry of Paul Hemes be sure to check out this final talk of the series, "Transformed by Resurrection". (French Only)